NOAA Tsunami Program
The NOAA Tsunami Program is a federal and state partnership dedicated to saving lives and protecting property before, during, and after tsunami impact through applied research, detection, forecasts, archive, mitigation, and international coordination. NOAA's National Weather Service serves as Program administrator and supports the worldwide network of DART® systems, seismic station networks, and coastal and flooding detectors, activities to improve forecasts, data management, international hazard assessment, and the National Tsunami Hazard Mitigation Program. Taken together, these individual Program components constitute an end-to-end, forecast-to-community planning and recovery suite of efforts and capabilities to mitigate the impact of tsunami waves along US coastlines. 
For current tsunami information, visit U.S. Tsunami Warning System.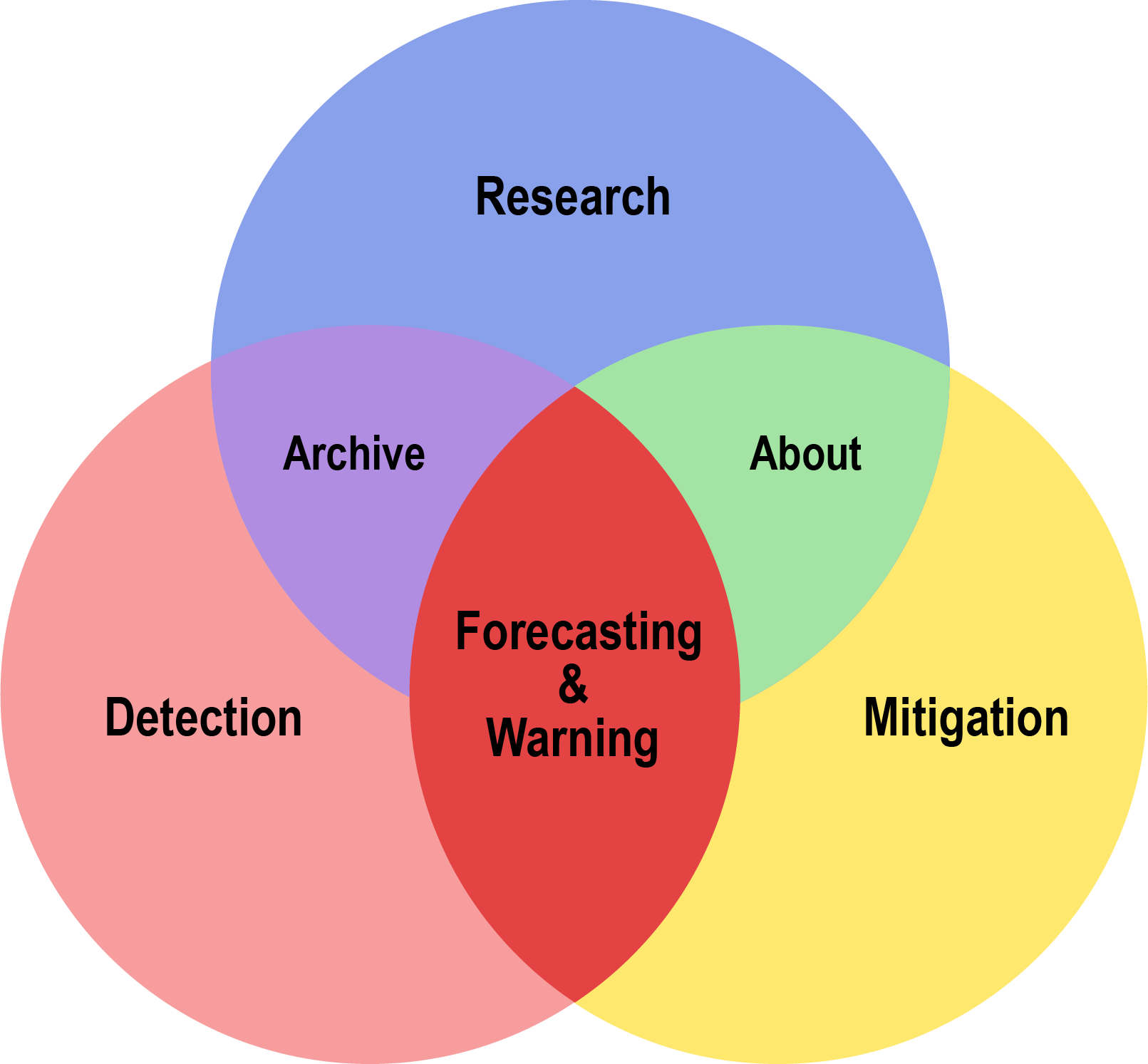 Current research improves measurement technology, increases the speed and accuracy of operational forecast models, and investigates methods to asses and predict tsunami impact on coastal communities and infrastructure.
Detection
Coastal tide gauge stations and thirty-nine (39) deep-ocean stations are maintained in waters where earthquakes are likely to cause tsunamis. Water level measurements are sent to shore by satellite regularly to check system health and sent from deep stations more often after a tsunami is generated.
Tsunami warning centers in Alaska and Hawaii monitor the globe for earthquakes that might generate a tsunami and issue warning guidance to all coastal regions of the United States upon detection and evaluation.
Tsunami height, reach of water inland, personal accounts, and images are collected and archived to the Global Historical Database for forecast, research, and public reference. Time series of 'as recorded' and processed water levels are also archived and available to the public. 
All efforts that apply program components to prepare U.S. coastal communities for tsunami impact in order to reduce loss of life and property when tsunami waves strike.